Why You Should Choose a Gas Safe Engineer
Posted by:
Admin
Tags:
Gas Safe Registered Engineer
Posted date:
20-09-2016
Why You Should Choose a Gas Safe Registered Engineer to Work on Your Boiler
When it comes to repairing your boiler it is always recommended to work with a gas safe registered engineer. Let's take a closer look at why this is important.
When it comes to your heating and cooling systems, it is important to have the right equipment that is safe and reliable to use.
This is the main reason why you should choose a gas safe registered engineer. These professionals are trained and qualified to work on your gas systems. They know how to effectively troubleshoot issues and can also recommend the right systems for you to use.
When working with gas, safety is extremely important. That is why a gas safe engineer should be hired.
If you want to maintain your current systems it is also important. If you are landlord to have a gas safe certificate before you can rent out space to a tenant.
These certified engineers can issue the certificates, after assessing your gas systems. They will ensure that the systems have been effectively installed and there are no gas leaks or any defective equipment.
When it comes to safety of your home you never want to take any chances. Make an appointment with a gas safe registered engineer to go through your entire gas system.
They will make sure everything works as it should, and that there are no safety issues. If any issues are present, they can help you fix them effectively and at an affordable price.
Reasons to choose a Gas Safe engineer.
There are many reasons and situations wherein hiring a gas safe engineer would be far better and safer. Many of your gas appliances, especially your boiler, must be installed and inspected by Gas Safe registered engineers to ensure the best and proper instalment.
If an unqualified installer installs your gas boiler, it could be incredibly detrimental to you and your household; it could result in significant damage and increasing energy bills over time if not done correctly. It is so critical that when contacting any local professional via their online websites, you'll want to search for the Gas Safe logo.
Ensure you thoroughly check all the company and engineers credentials to confirm that they are fit for the job.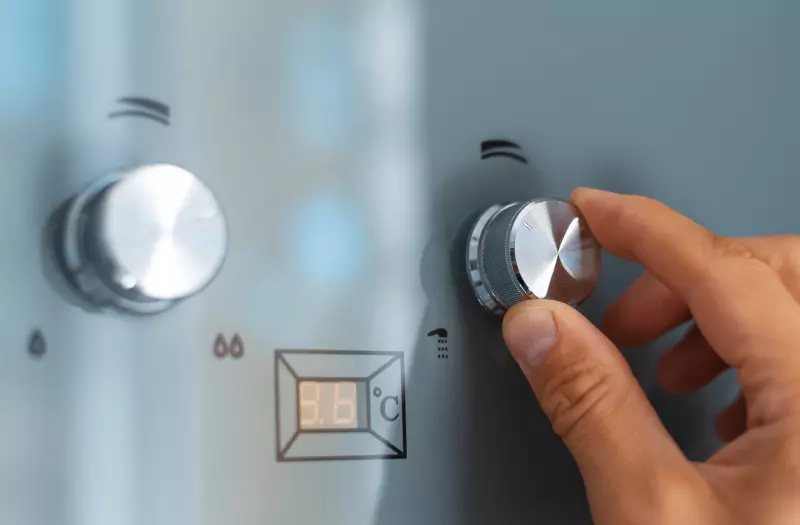 According to UK laws, all gas engineers must comply with gas safe appliance health and safety regulations. Each one must be on the Gas Safe Register to ensure they are fully qualified to safely carry out practical work or maintenance on cookers, fires, boilers and all other gas appliances that you would find in your household.
There are plenty of harmful gases inside your appliances, the most dangerous being carbon monoxide. It is highly toxic, flammable and deadly to those who may inhale it in, which is why it is so vital to employ an experienced boiler and heating engineer to complete the job of installations or any in-depth inspection checks.
These people are exceptionally aware of the dangers and have the Gas Safe certification to cope with these measures. Don't strive to cut corners for the sake of saving money on high costs of instalments or replacements where needed; ultimately, your safety is paramount.
Covered by your insurance
Choosing a qualified Gas Safe engineer to complete the jobs or gas safety checks at hand will help cover your insurance if anything mainly goes wrong and you require specific repairs.
Your boiler warranty and overall insurance could become invalidated if you choose an engineer with no credentials. It is vital that whether you are a homeowner or landlord, you must hire or invest in the work of an accessible, qualified fitter that has a Gas Safe ID card and Certificates and has been industry-approved.
Peace of mind
Gas Safe registered professionals are the easiest option to ensure peace of mind that your central heating system and the boiler will be serviced and installed correctly.
Your heating will be operating fluidly, and your gas boiler will consistently produce hot water throughout the winter season with very few faults; a Gas Safe engineer can also provide the necessary advice that will allow you to keep your boiler or appliances in good working order.
Many plumbing companies and appliance manufacturers offer warranties or insurance packages that may start from around £6.00 per month, and often, with these, you receive an emergency call out from all their Gas Safe engineers with a 24/7 response.
Save lives
Approximately 1.1 Million gas jobs, according to the Gas Safe Register, are completed and carried out every year by illegal fitters with no credentials or qualifications. Illegal fitters are a dangerous feat and could your household, family and guests at tremendous risk of gas leaks, carbon monoxide poisoning, explosions and fires.
A series of illegal fitters get employed every year based solely on recommendations or those who have not finished their studies but believe they could carry out the job efficiently. No one checked the credentials of installers in any of these discovered cases. The HSE (Health and Safety Executives) stated that 22 people have died in recent years, and in the past three years, almost 1,000 injuries have been gas-related incidents.
You can check online at the Gas Safe Register website to discover the credentials and certificates of the local engineer company you are looking into. Just type the business's name into the search bar for the results and ensure you use an established, reputable brand name.
When you finally establish that your chosen gas fitters are Gas Safe and certified, you will want to further your research by checking they are qualified explicitly for the job at hand. For example, are they capable of carrying out boiler installations, gas appliance replacements, gas safety checks, etc.?
Even if your engineer is qualified to install gas fires, they may not have the experience or know-how to install a boiler.
Once you have gotten your chosen gas appliance or boiler installed, you must receive regular servicing to keep it in good working condition. You should ensure that carbon monoxide detectors are installed on your property for your health and safety.
What is a Gas Safe registered engineer?
On the Gas Safe list or register, you will find numerous registered professional engineer that is legally qualified to tackle various gas appliance and gas boiler issues.
The Gas Safe Register is the UK's official registration body, and all gas engineers must have their names on it.
The gas safe registration body can detect and investigate various reports of dangerous and illegal gas work. The information they gather over time gets passed on to the HSE, the Health and Safety Executives.
The HSE have the power and authority to prosecute any unsafe work that uncertified or unqualified individuals do.
Domestic work
Domestic work relates specifically to gas appliances designed for household use and to be in domestic properties. It also includes a number of gas pipes in properties up to 35mm in diameter.
In more extensive properties, other equipment or devices are often required that professionals will likely use on much larger pipework or non-domestic appliances.
Commercial work
The commercial category refers to the grander scale of pipework, gas consumption and appliance type that you may often find on commercial sites or establishments. Property type, however, does not encompass the whole of the criteria fit for this kind of work.
An example is that a domestic gas boiler that professionals install inside a church may be considered a household appliance, even though it has been installed inside a non-domestic property.
Heating Services
If you require a new boiler installation in Norfolk, please contact our engineers today. We offer Gas Safe installations and repairs at affordable prices.