Reasons to Get a New Boiler Installation
Posted by:
Admin
Tags:
Boiler Installation, Boiler Efficiency, Advantages Of A New Boiler
Posted date:
25-08-2016
Reasons to Get a New Boiler Installation
Getting the new boiler installed can be a great idea. Let's take a look at all the benefits that you can gain from a professional boiler installation service.
We look at the top reasons to get a new boiler installation in your home today.
Common Reasons for a New Boiler Installation
There are many advantages and financial benefits to having a new boiler installed into your home or property, but few disadvantages.
However, it's best to uncover the most common reasons why people across the UK get gas boiler installations, as they aren't always after boiler breaks. You may notice some of these reflect your situation or central heating systems.
Boiler Is No Longer Covered By Warranty
Typically, most modern combi boilers and radiators installed in this day and age come bundled with a manufacturer guarantee that allows you to cover around 3-10 years, depending on the installation and system type that has been fitted.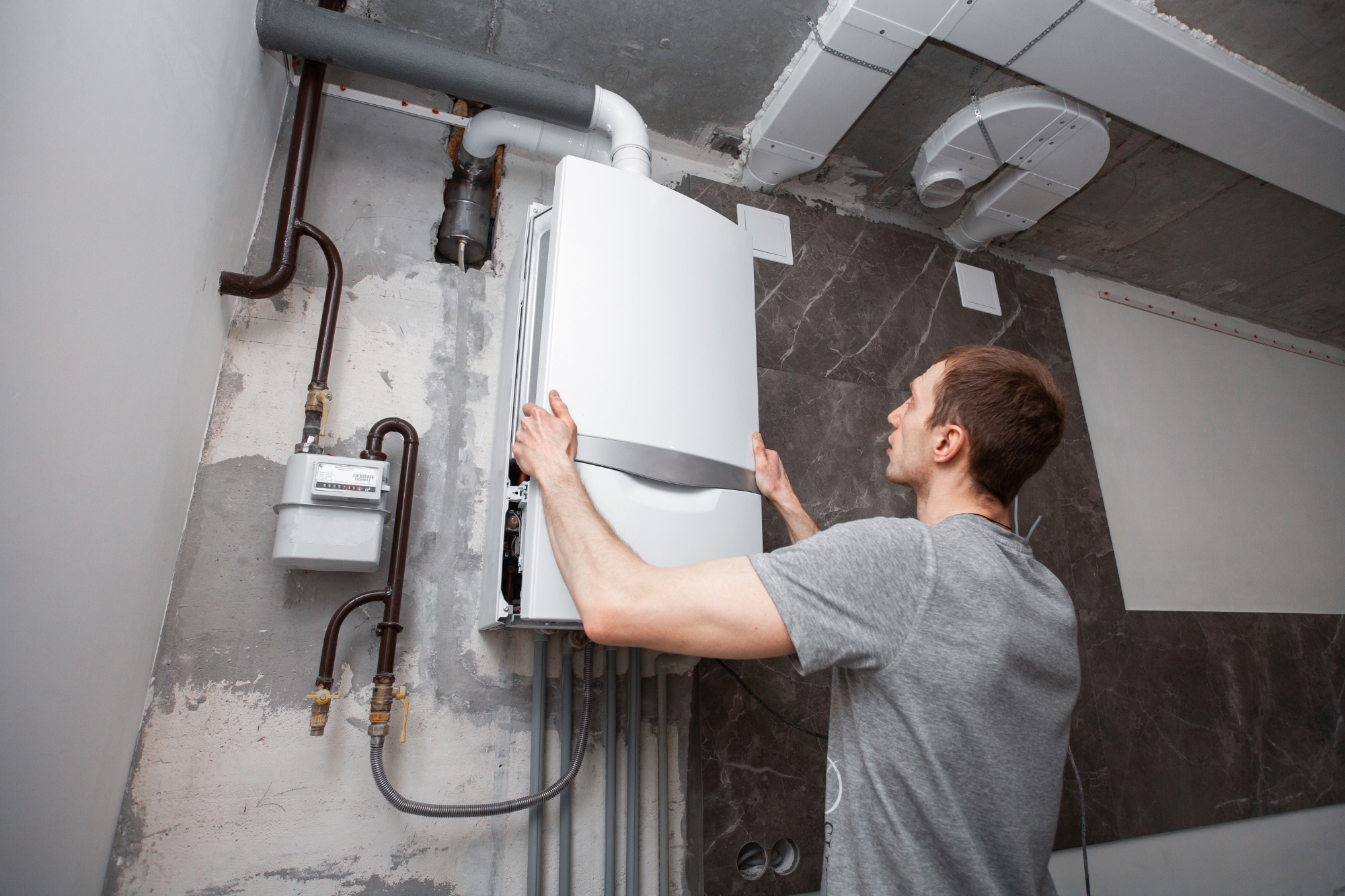 Large boiler manufacturers in the UK allow for an individual installation program that may permit an extended guarantee for any new system you get fitted. Whilst this is a huge deal, you must remember that guarantees and deals of all kinds don't last forever; unless you purchase an extended coverage plan, you may risk it expiring.
Landlords and homeowners have a legal responsibility to ensure those in the home aren't affected by drastic boiler breakdowns or harmful gas emissions, so ensure you secure these guarantee warranties.
Parts Are No Longer Available For The Boiler
One of the most significant reasons for installing a new boiler into your household or property is that your older system may have parts that are unavailable for professional heating engineers to obtain when you are in dire need of repairs.
For those that have had their electric or gas boilers for 20 years or more, it's likely that at this stage, your boiler or hot water tank needs replacing and new a model fitted in its place. Instead of engineers having to source used parts or scour to find a newer piece that they can adapt to make fit your existing system.
There will always be limited supplies available, yet we cannot guarantee the longevity and efficiency of parts over 10 years old. We encourage you to install a new boiler once you've reached around 10-15 years or more. As older parts from ageing systems are more challenging to source, the price of repairs and part replacements will often be higher.
Pressured Into A New Installation
Unfortunately, this happens more than you may believe; many customers across the UK can be pressured into a brand-new central heating system by pushy engineers and fitters. When trying to make some sales, engineers have gone to extreme lengths to convince homeowners that they must get their central heating systems and boilers replaced for a new model.
99% of the gas installers you will encounter throughout the UK are honest and reliable, offering their help to repair faults that will rectify your current boiler and get it up to speed. However, a small minority of installers could force you when a replacement boiler or new installation may not be the most necessary.
You want to avoid dishonest professionals and companies by ensuring you complete a series of simplistic checks throughout the routine boiler service provided for you every year. Assess the following to ensure your household's safety:
You can ask your engineer to see their gas safe registration card
You can request a reference from the company's previous customers
You can also ask to see a portfolio of their previous work (Boilers they've installed, repaired, etc.)
Ensure you get their name and complete contact details
Boiler Efficiency Rating Is No Longer Good Enough
Many modern boilers have stamps that tell the customers they are of A-Rated efficiency, which is now the standard. Your system will utilise less energy overall, resulting in lower bills for every tenant or homeowner.
Older systems will be more inefficient, so we highly recommend looking into an upgrade for your boiler appliance and central heating system to one that's more modern, faster and safer so that it doesn't result in further damage down the line.
Regular Repairs Are Becoming Very Expensive
Old boilers will typically be much more dangerous due to their risk of system failures, breakdowns and emissions of harmful gases like carbon monoxide, which are fatal if inhaled.
Having such old systems that cannot efficiently heat water for your home constantly repaired will often cost you far more money in the long run than it would invest in a new boiler.
Repairs or the right replacement boiler fan or a general boiler fan installation can cost around £50-£250, and then you may have to account for the repairs or upgrades that need to be completed on the pipework.
If you're having frequent issues with your boiler, investing in a new system with a manufacturer's warranty, high-quality workmanship, and a guarantee that you'll save on repairs may be less costly.
Benefits of Installing a New Boiler
You can reap many benefits from installing a brand-new boiler into your household or property, from how eco-friendly it is to how financially beneficial and much more efficient it is. Here are some examples of the advantages:
Many modern boilers; for example, the combi or system boilers, are built specifically with the intention of saving energy and with enhanced efficiency that will ensure your boiler gets hotter faster so that you don't have to use it for such long periods whilst you wait for it to heat your home.
Such will help curate massive energy bill reduction so that you can save money and be more eco-friendly. Brand-new A-Rated boilers are approximately 90% efficient, yet older boilers that utilise gas may only be at least 50% energy efficient and still use more oil or gas to run.
Over ten years, you can save plenty of money and potentially save around £300 yearly, which will amount to £3000 over ten years, ensuring your boiler is entirely paid off.
New Boiler Replacements Are Safer
It's essential to ensure all gas appliances inside your household are appropriately serviced annually by a gas safe registered engineer. You want to be especially sure you do so if your boiler is far older than a new model as these are more at risk of emitting dangerous gases, for example, carbon monoxide poisoning.
Older Boiler Parts Are Hard To Locate
It can be relatively complex for engineers and technicians to locate older boiler parts, making them rare finds when they do. Such finds can make the repair process much more expensive, or sometimes it can make it more challenging to repair.
It may be wise to call out a professional engineer in your local area to take a look at your boiler to assess whether a repair would be worth the money or if it would ultimately be cheaper to get a quote for a brand-new boiler.
Boiler repair parts and call-outs can become expensive; as issues with your system worsen, you'll find that various aspects will significantly contribute to the final price. Ultimately, it may be better to secure a new boiler for your household so that you can reduce breakdowns.
As your boiler gets older, constant repairs won't prevent your system from breaking down, so we recommend being careful about how much you spend on repairs before giving in and investing in a more efficient appliance, as costs will eventually mount up.
Ensure you take care of your boiler system as poorly maintained older boilers struggle to be efficient, so keep a lookout for the warning signs.
New Boilers Are more Environmentally friendly
Whilst there's still a great deal to do, the UK government has already begun to invest money into controlling our energy consumption to tackle the climate crisis.
In modernising our boilers to ensure that they grow more efficient, engineers have successfully uncovered ways to lower our everyday emissions, which makes our heating systems much more environmentally friendly.
Low-carbon heating is one of the most demanding challenges that climate policy is currently facing.
Smart Thermostat Controls Can Reduce Your Bills
Those that want to reduce their plumbing, heating and energy bills even further and have greater control over their heating system should add a brand-new thermostat to their home. In doing so, you have the power to control your heating from your phone, turning it off and on again instantly.
As long you ensure your household or property boiler is serviced annually by a gas-safe registered engineer, you can guarantee and secure a ten-year warranty for your brand-new boiler. Such will include the labour and necessary parts to ensure it stays valuable.
Your boiler warranty is of incredible use as these parts and breakdowns can grow relatively costly depending on what may need doing.
To keep the price of your boiler service at a somewhat consistent rate, you want to ensure an excellent service for the boiler inside your household yearly so that you're warm throughout the winter months. With many companies, you can invest in extended care packages that provide complete peace of mind.
You can pay monthly for your excellent service that is authorised and regulated by the financial conduct authority without worrying that you may miss any payments; it's an incredibly cost-effective process.
Care packages can be extended to include pipework so that you never need to reach out to different companies or request different services.
The procedure of purchasing a brand-new boiler can be quite challenging, as many are typically unsure which model or manufacturer will be best for their style of home or property.
However, we have a team of excellent specialists who will grant you all the information and necessary advice to give you peace of mind throughout the process.
Norfolk Heating Services
If you require a new boiler installation in Norfolk, please contact our engineers today. We offer Gas Safe installations and repairs at affordable prices.