Common Boiler Problems To Look Out For
Posted by:
Admin
Tags:
Repair A Boiler
Posted date:
12-09-2017
Watch out for these boiler problems
Leaking
Internal components are often the cause of significant boiler leaks, and these components can be the pump seal or the pressure valve, for example.
If you find that your gas boiler is leaking to due the pressure relief valve, it is perhaps because the pressure on the system has become too high. However, if you find your leak is down to the pump seal, it may be that your seal has worn out or away.
Leaks can also come about and develop around the pipes of your system from corrosion issues. If this is the case, it may be a problem with the way your system was installed inside your home.
We highly recommend that the best way to resolve this is to find a trained heating engineer, and they will help you identify and fix any issues they find. If they discover that the fault is much more severe than it initially seemed, your professional may insist you need a new boiler or need a replacement there and then for your health and safety.
Low boiler pressure
You can often tell if your boiler pressure is far too low by looking at the built-in pressure gauge on your system. The ideal placement for the force of your boiler to be set at is at least the 1.5 bar. If you discover that it is placed below one, your boiler will fail to function efficiently.
Low boiler pressure is another factor that is caused by a bleeding radiator, failed seals or components. You may need to take a look for any visible signs of a leaking boiler to help you identify problems; however, ensure you never attempt to remove the casings from your boiler if you are not a professional.
If in your search, you discover leaks, you must immediately contact your local Gas Safe engineers. If you don't find any leaks, you might want to try repressurising your boiler if you feel comfortable enough.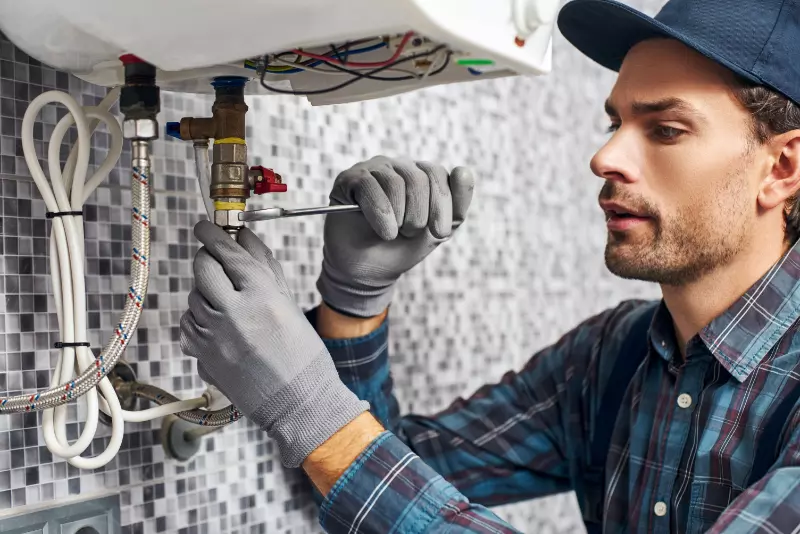 No heating or hot water
It can be incredibly frustrating for any home when the boiler ceases to provide heat or hot water, especially in the colder seasons when you most want your heaters on.
The issue of hot water or no heating in your home can be due to airlocks and broken system diaphragms, faulty motorised valves, low pressure or a broken thermostat.

To decipher whether the issue is low pressure or not, you should check if the pressure gauge is below 1; if it is, it may need repressurising.
Check your devices manufacturer guide if you are experiencing intermittent heating and hot water. It could mean you have thermostat issues. Contact your manufacturer for help or a trained engineer, and there are some problems, like a faulty diverter or motorised valve or faulty diaphragm, will require qualified professionals.
Frozen condensate pipe
Frozen condensate pipes are a prevalent issue, particularly in the autumn/winter times when it is colder. The condensate pipe is the pipe responsible for transporting all the condensation inside your pipes to any drains outside, and when it freezes, it could cause blockages.
It can be a common problem in homes when the pipe is ill-fitted externally or placed in an unheated space like garages.
Radiator faults
A build-up of air in the system and plenty of sludge inside your radiators can cause cold patches, where the heat exchanger refuses to distribute evenly throughout the heating system. You can repair this yourself by looking up D.I.Y's on YouTube or through contacting a professional.
Boiler not responding to the thermostat
If your boiler is not responding to the thermostat, your controls may be ageing or potentially broken. However, you may want to check the thermostat against other gas appliances to ensure that this is the problem.
You can try correctly replacing the batteries or positioning your thermostat much closer to the actual boiler itself, as it may be an issue of interference. Take a closer look into the manufacturers manual of your boiler.

Gurgling, banging noises or whistling noises coming from your boiler.
It is entirely expected that your boiler makes some noise when firing up and when in full operation; however, if it begins to gurgle, bang or whistle, we suggest the best bet is to get in touch with a qualified professional engineer.
A noisy boiler or unusual noises coming from the boiler can be provoked or caused by low water pressure, a faulty pump or a significant build-up of limescale called kettling by those in the industry.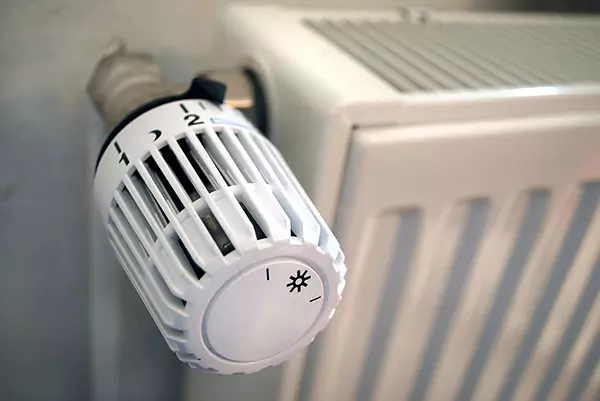 The pilot light keeps switching off.
You may notice that your older boilers have a permanent pilot light that lights the larger burner inside your boiler and, therefore, must stay on.
In the case that this light keeps going off and on, there may be faulty thermocouples that may cause your boiler to cut off its gas supply, or it could be the result of a draught blowing your pilot light out or deposit build-ups.

If you are comfortable doing so, you may want to try reigniting your pilot light; however, please ensure you follow the instructions in your boilers manual. Ensure the gas stopcock is on before beginning and provide no evident issues with your supply system.

You can do thorough checks on all gas appliances to confirm this.
We highly recommend that if you need help, you should call a Gas Safe professional.

The boiler won't turn on (no power)
If you find that your boiler refuses to turn on, firstly, you'll want to check all your other power supplies and appliances inside your home to see if they are also not working. If these are working, look at your fuse box and search for failed switches to see if they have tripped.
If your boiler is turning on, but it continuously turns off, its pressure may be on a lower setting, or perhaps there may be a blockage that is preventing your system. We highly recommend getting in touch with a trained engineer professional if you struggle to uncover a cause.
If your central heating system is left neglected or unaddressed, every related issue mentioned could gradually lead to an overall boiler breakdown. If your boiler breaks down, contact your local Gas Safe registered engineer as soon as possible to get it fixed.
What Are Common Boiler Problems To Look Out For?
Modern boilers are a much more reliable than ones manufactured and installed a decade earlier. Temperature control devices have improved in that time. So you can be far more precise with exactly how you warm each location of your home can be.
If you change your boiler you'll make use of much less gas compared to you presently do.
The typical cost of a brand-new boiler installation being roughly £2,300. Energy service providers estimating closer to ₤ 3,000. So the gas savings are likely to be little in the short-term.
Where you will benefit is by lowering the risk of expensive, emergency call-outs when the most vital house technology chooses not to work.
The average boiler lasts around 15 years. Although routine upkeep could lengthen the life of your boiler beyond 15 years. Advancements in innovation mean that a great deal of the upgrades currently readily available. These will assist you to control your home heating and are not offered for your older boiler.
An A-rated boiler comes under one of the most energy efficient group, at greater than 90% effectiveness. A G-rating shows less than 70% effectiveness.

Changing from a G- rated to an A-rated boiler can conserve hundreds of pounds on your energy bills yearly.
Look out for the following problems:
Your boiler needs a lot more regular fixings
Your boiler is more than 15 years of age
The flame in your boiler burns yellow, instead of blue
Your house doesn't feel as cosy as it should
Your fuel costs are on the up
Your boiler releases a scent
Your boiler makes odd noises
The power performance ranking of your boiler is listed below 'A'
It takes a while for your boiler to warm up
The price of preserving your boiler is on the up