Boiler Servicing and Repair

Norwich and Norfolk
Do you require boiler servicing and repair in the Norwich area or surrounding areas of Norfolk? Our team knows how to handle any central heating boiler issue you may have, and we are fully qualified to carry out all relevant work to the high standard you deserve. Find out more.
Why a boiler service is important
Having your boiler break down is always a nightmare. Not only does it take your gas and central heating system out of commission, but it's also bound to derail the rest of your day until you can get someone in to conduct a boiler repair which can cost you a pretty penny depending on what went wrong.
While it may seem tempting to avoid a service for some short-term savings, it will likely come back to bite you in the long run if it breaks and you need a new boiler installed.
Safety - Safety is key when dealing with an appliance such as a boiler. While a new or well-maintained boiler is safe, it is also good to keep in mind that some aspects of its operation are inherently unstable and prone to malfunction.
In a worst-case scenario, a broken boiler can even pose a safety risk, such as in the case of a carbon monoxide leak. This type of malfunction is not uncommon and is a silent killer that can be hard to detect. So long as you have your central heating boiler serviced regularly, this will not be an issue. That's why a boiler service is important for your health and peace of mind.

Prevent boiler breakdowns- Damage to a boiler may not always be obvious. It is common for boilers to slowly break over time even when you think you are careful not to damage them.
If not serviced before damage accumulates, then there is a possibility it will suffer a catastrophic failure that is either impossible to repair or be so expensive as to write the boiler off completely. In such a case, you will be paying far more to install a replacement boiler than you otherwise would have spent by having your boiler serviced.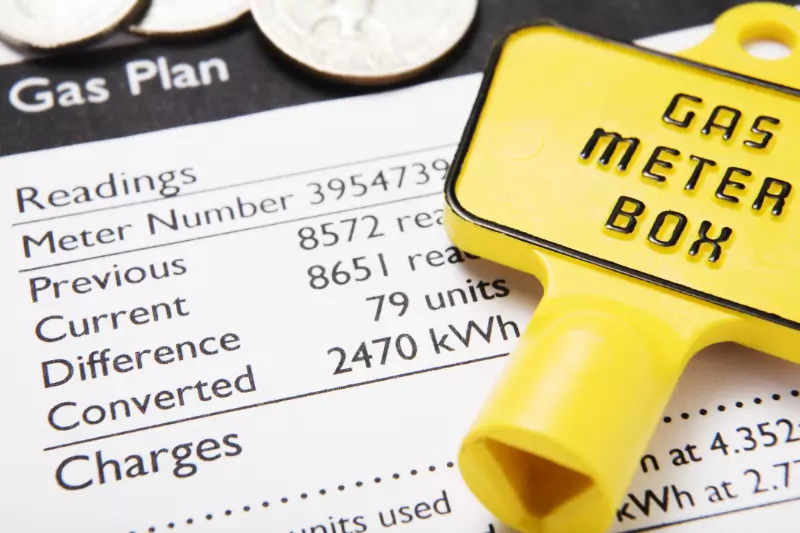 Keeping heating bills low - It's not just about preventing your boiler from breaking down, though. Equally important is ensuring that the boiler runs at peak efficiency to keep your heating bills low.
Often, your boiler will seem to be working fine when, in actuality, there is something wrong with it. When something impairs your boiler's performance, it causes it to use more fuel than required, ultimately increasing your gas bill.

This is especially the case for old boilers, whose internal parts degrade over time. You can often tell when this is the case, as your central heating system will be unable to keep up with the cold winter months.
Warranty- Our experienced Gas Safe registered engineers can identify such faults and perform a boiler repair or service to ensure they run safely and smoothly.
And if your boiler does break, then you are going to want to cash in on that warranty, no doubt; if so, then you are going to be glad you had regular servicing for your boiler, as most warranties require regular boiler services to remain valid, which is another way regular servicing can save you money in the long run.
We also offer boiler installation services if our boiler repair engineers find your boiler too broken to fix. If you think your boiler needs servicing or a repair, contact our team for a quote or to discuss and arrange one of our range of services.

What happens during a boiler service?
If you are in Norwich or Norfolk, when you call for a boiler service, one of our Gas Safe boiler engineers will come to your home and get the job done quickly and efficiently. And remember, it is important always to confirm the qualifications of the engineers you let through your door. Ask to see their ID, and our engineers will more than happily comply.
Visual inspection - The first step will be a visual inspection of the boiler. The engineer will check whether or not everything is where it should be and built to the manufacturer's specifications.
While doing this, they will also remove the boiler casing to check the insides. During the service, the engineer is not only looking for physically broken parts but also cleaning certain areas such as flue terminals to ensure there are no blockages due to the buildup of residue.
Flue check - The next step is what's known as a flue check. A boiler flue is the part of your boiler responsible for the ventilation of harmful gases produced due to the boiler burning gas and oils to heat the water.
An example of these gases is carbon monoxide. So this part of the boiler must function properly for the sake of health and safety, as a leaking flue can result in harmful gasses being released indoors. Often the repair for a faulty flue is just to clean it out as it is one of the parts most prone to getting blocked.
Gas pressure checks - Gas pressure checks - With the flue check done, the engineer will perform a standard gas pressure check. This is a simple check to see if your boiler provides enough gas pressure to adequately supply all of the appliances its pipes are connected to, such as the various heating systems throughout your property.

Boiler fired up - Finally, the engineer will put everything back together on the boiler and turn it back on for the fire-up check. This check looks for any obvious problems in its running that may indicate a more subtle failure in its systems.
Should the engineer see no issues here, the boiler will have passed its service and should, in most circumstances, function perfectly fine until it next needs servicing. The whole process should take less than an hour in total, depending on the model of the boiler.

If the worst comes to be and your boiler or anything else is broken, then don't worry. Our team at PPP Plumbing Services Ltd are all Gas Safe registered engineers and are more than qualified to perform boiler and heating installations and repairs in an emergency. As a highly accredited local company with a team of trusted engineers, we can get the problem fixed.
Do you require Boiler Servicing and Repair in Norwich and Norfolk? Our team knows how to handle any boiler issue you may have, and we are fully qualified trusted traders among local customers. Find out more.
PPP Plumbing Services specialises in boiler servicing and repair services. Our team knows how to handle any boiler issue you may have, and we are fully qualified. We can identify issues with your boiler and also provide customers with regular maintenance checks and services.
Our engineers are Gas Safe registered and fully qualified. We have a great reputation in the area and are proud of the quality work we deliver. We can assist you with any heating or plumbing issues you may have. Your boiler should be regularly serviced to ensure that it works properly.
That's why it's important to use an experienced team to take care of your services and repairs.
Apart from boiler installations, servicing and boiler repairs, we offer the following plumbing and heating services:
Radiator repair and installation
Drain blockages
Landlords gas safety certificates
Central heating installation
Power shower installations
The majority of our business comes from customer referrals. We ensure that we assist with jobs large and small, and our work is always quality guaranteed. We assist with all aspects of commercial and domestic heating and plumbing issues. From installing new boilers or radiators to maintenance and repair schedules, our team are on hand to help. We can assist with anything from a dripping tap to a complete bathroom installation in your home.
Maximise your chances of avoiding expensive breakdowns
Regularly scheduled maintenance is essential to keep your boiler running as it should and avoid those expensive breakdowns. Maintenance and repairs also keep your central heating system safe and efficient, saving you money on your energy bills. Most boiler manufacturers also state you must maintain your boiler to maintain their warranty.
How long does a service take?
Service times depend on the boiler you have installed but will, on average, take roughly an hour. Combi boilers are the easiest to service since all the components are held inside the boiler unit. In this case, a combi boiler service will be closer to half an hour in duration. Conversely, regular boilers will have components, such as pumps, expansion vessels and hot water cylinders, spread around your house, meaning services for these boilers can take up to 1.5 hours.
---
Get in touch today if you require boiler servicing and repair in Norwich and Norfolk. Our friendly team would happily assist you with a quotation for what you need. We can provide you with advice and guidance on how to look after your heating and plumbing equipment.

For more information about our boiler repair services, please do not hesitate to phone our team at 07776 114 113.